Vietnamese Culture
With the adoption of your child from Vietnam comes a whole new Vietnamese culture that you will want to share with your family. An introduction to the Vietnamese culture, including Vietnamese holidays, cooking, names, language, craft projects for children, and more.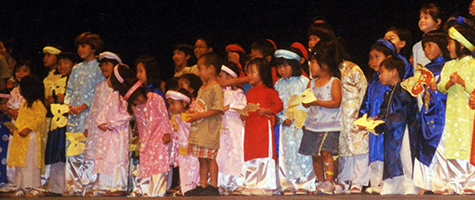 Vietnamese Holidays & Celebrations
Celebrate the major Vietnamese holidays, Tet (Vietnamese New Year) and the Autumn Festival, with these stories, articles and photographs.
Recommended Books for Children Adopted from Vietnam
Reviews of books for Vietnam adoptive families.
Vietnamese Names
A guide to Vietnamese names - poems, lists of Vietnamese names for boys and girls, Vietnamese naming traditions and the role of names in Vietnamese culture.
Vietnamese Cooking
Recipes and articles about Vietnamese food for your eating pleasure.
Vietnamese Language
Enjoy these Vietnamese proverbs and learn about the Vietnamese language.
Vietnamese Crafts
Children enjoy learning about the Vietnamese culture with these Vietnamese craft projects.
Vietnamese Culture Camps
Culture camps for adoptees from Vietnam.