Vietnamese Birthmother of the Babylift - Article from newspaper in Vietnam
Tran Anh Kiet has translated and submitted this article about a Vietnamese birthmother from the Vietnamese newspaper :dantri.com.vn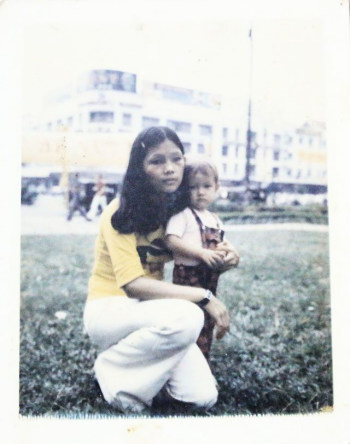 Thinking of me going to America happy, the 43-year-old Saigon mother regretted looking Sending 3-year-old children according to the Babylift campaign, 43 years after the Saigon mother brought a regretful regret when she could not have information about her child. She spent the rest of her life looking forward to seeing her again ... For more than 43 years, Mrs. Nguyen Thi Dep (SN 1949, Thu Duc District, Ho Chi Minh City) tirelessly on her journey to find her Vietnamese-American hybrid child.
In her house, she was very quiet when she mentioned the child she was searching for so long. Hidden in the eyes of this nearly 70-year-old woman is both sadness and pain. "Where are you now? What do you do?", She wondered in vain.
Ms. Beautiful ( Ms Dep) said, in 1968, she worked as a magazine for the US military base in Long Binh, Dong Nai. Thanks to her ability to speak English fluently, she was later transferred to the operator.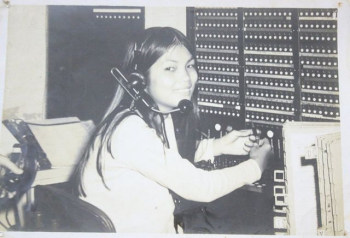 During her time working here, she met Joe (SN 1945), a member of the art troupe that served in the US army. According to Mrs. Dep, Joe is a romantic, often caring woman (sic).
So through repeated contact, they feel affectionate and love each other. After 3 years of passionate feelings, Nice welcomed the joy of knowing she was pregnant with Joe's child. However, it was at this time that Joe had to return to the US because of the expiration of his service.
Far from halfway around the world do not know the day after meeting again, Ms. Nice always brings nostalgia about this foreign man. But after more than a year of contact, they made no sound about each other. By January 5, 1972, she gave birth to a daughter and named Nguyen Thi Phuong Mai.
At the end of the war, the US carried out the Babylift campaign (Operation of no transporting Vietnamese children to the US and some European countries). Her friends at the time told her that if she loves her daughter, let her go, then they can find each other, reunite. She also thought that this decision made her not see the daughter but her daughter would have a happy life. Therefore, Ms. Dep did the procedure for the baby to go to America.
Before going for a few days, the children were gathered at a nursery. In the last time, she visited her daughter. That day, she took her daughter out to play. When she brought her back, her daughter asked, "Why are you bringing me here again?" At that time, the mother's heart was cramped. Mrs. Dep gritted her teeth to not cry in front of the daughter's face. When sending her child, she left a birth certificate and a photo. She wished later that memorial will be a connection cord for the mother and daughter to find each other again.
After that, she lied she went to the toilet, then quietly left to let the daughter not to know. But from far away, she heard her screaming loudly in a sobbing cry: "Mom! Mommy! Don't leave me."
Ms. Dep said, The daughter's call is like tearing her heart. Unable to hold back her tears, she cried all the way from the intersection until she came home.
After inquiring through some friends, she learned that her daughter had boarded the last flight of the Babylift campaign on April 26, 1975. But no one knew to where the flight brought her daughter, Mai, that day. Where the children on that flight were brought to. At that time, little Mai was 3 years old. But the images of the daughter are engraved in her memory. Back then, her daughter had brown eyes, white skin, light-colored hair.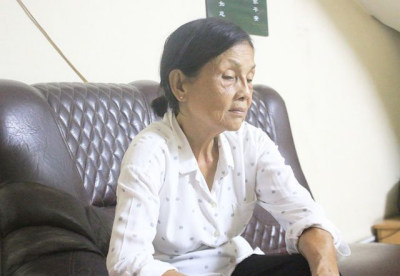 Knowing that she sent her child, her father, Nguyen Van De (SN 1916) blamed her a lot. He said, "being a mother, you must live and die with the child", making her more and more tormented.
"From the day I was away, I cried every night. I regretted and did not know where my daughter was brought to," said Ms.Dep questions "Where are you now? Are you okay?" keep her eyes on this daughter for over 43 years. Whenever she heard any information about finding her child, she went to search, hoping for a tiny hope of her daughter. But all fell into despair.
The trembling hand held a picture of her, Mrs. Dep shared in tears, "My only wish is to know how my child is. I'm old now so I don't know how long I live. So I just hope to see you once."