Tet Trung Thu - Vietnamese Mid Autumn Festival
T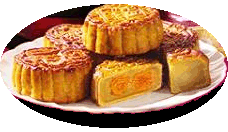 he second most popular Vietnamese holiday, the Mid Autumn Festival, occurs on the 15th day of the 8th month of the lunar calendar near the autumn equinox - mid September to early October. Most groups celebrate the Mid Autumn Festival on a weekend.
Dates for the Mid Autumn Festival: September 14, 2008,
October 3, 2009
Find fun ways to celebrate this family holiday in these articles and resources for the Vietnamese Mid-Autumn Festival.
Vietnamese Mid-Autumn (Tet Trung Thu) Books
Books on the mid-autumn festival to help you celebrate.
All About Tet Trung Thu
History and celebration of Tet Trung Thu, the Vietnamese Mid-Autumn Moon Festival. (Erin Henderson)

How We Celebrated the Vietnamese Mid-Autumn Moon Festival
The whole neighborhood gets into the spirit of an adoptive family's celebration of Tet Trung Thu. (Wendy Gaus)

Activities and Crafts for the Vietnamese Moon Festival (Tet Trung Thu)
Suggestions for celebrating the Tet Trung Thu with your children. (LeaAnn Kaplan)

Back to: Vietnam & Vietnamese Culture